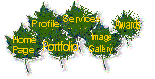 Please send us your E-mail questions and comments by clicking on our "mailbox". Thanks!! tjhittle@yahoo.com
HITTLE LANDSCAPE ARCHITECTS (HLA) is dedicated to providing creative, quality Landscape Architectural design services. Over the years, it has been through a skillful integration of Horticultural and Landscape Architectural elements that has consistently placed our design solutions leading the competition." - Thomas J. Hittle, ASLA - HLA President
While HLA has been able to create functional, aesthetically pleasing exterior places, we also recognize the importance of your time frames and budget, offering personalized service within those parameters. Our design solutions enhance their physical surroundings by recognizing the natural dynamics of each site and each client.
---
Our clients have included:
Architectural / Engineering firms - nationwide
Hospitals / Retirement Communities / Assisted Living / Nursing Facilities
Kansas Rural and Urban communities
City, County, and State governmental entities
Numerous corporate headquarters & businesses
---
HITTLE LANDSCAPE ARCHITECTS provides creative design solutions that are tailored to each unique client and site. We constantly strive to exceed our client's expectations.
Since 1973, our work in the landscape industry, coupled with years of teaching experience at Kansas State University, has led to numerous State and Regional Awards and recognized landscape projects. HITTLE LANDSCAPE ARCHITECTS can make a real difference in your next project!
---
Our office management philosophy has always been to embrace and pursue technological advances in Landscape Architecture. We employ the latest design and CAD (Computer Aided Design/Drafting) technologies.
---
Our Professional and Business associations
---