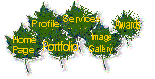 Please send us your E-mail questions and comments by clicking on our "mailbox". Thanks!!

tjhittle@kansas.net
HITTLE LANDSCAPE ARCHITECTS (HLA) work in site and master planning includes such areas as:
Public Greenspaces & Corporate Courtyards
Building and Site Landscape Renovation
Church Columbarium Design
Streetscape & Street Landscape & Aesthetics Improvement
Park Master Plans and Irrigation System Design
Park Trails, Fitness Trails, and Interpretive Trail Systems
Hospital, Retirement, and Skilled Nursing Home Landscape Courtyards
Alzheimer Landscape Courtyards
Healing and Therapeutic Gardens
Sensory Gardens
Commercial Building Landscape, Planting and Irrigation System Design
Residential Gardens & Master Planting Plans
Subdivision Entryways and Greenbelts
Development of Corporate Landscape Maintenance Bid Specifications
Bid Processing and Management
Construction Administration Services
---
Our office also features the latest design and CAD (Computer Aided Design/Drafting) equipment.
---
HITTLE LANDSCAPE ARCHITECTS (HLA) services the following geographic area:
---