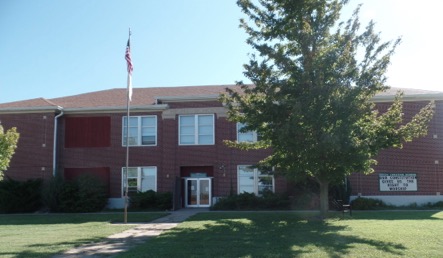 Green Christian School, Inc.
501 North, Green, Kansas 67447
Phone 785-944-3324

Be sure to visit us on Facebook at
Green Christian School!

Click here to download 2021-2022 Fees!
Click here to download the 2021-2022 school calendar!

Download and print the School Supply List!

Support Green Christian School when you buy on Amazon! Just make Green Christian School, Inc. your charity on AmazonSmile and a donation will go to our school every time you make a purchase!

Why the Christian School
Parents are entrusted by God to provide an education for their children. In God's economy of things, He has ordained three basic institutions: the family, the church, and the state. In fulfilling parental responsibility for the education of children, the family usually seeks help and support from one of those institutions outside the home. A Christian school serves as an extension of the home and church in assisting the parents in fulfilling their Christian responsibility to "train up" their children.

Mission Statement
As an extension of the Christian home, our mission is to educate in truth, train in righteousness, and fully develop each child in body, mind, and spirit. "Be diligent to present yourself approved to God as a workman who does not need to be ashamed, handling accurately the Word of Truth."
II Timothy 2:15. See our History and Philosophy page for our Statement of Faith.

Notice of Nondiscriminatory Policy as to students
The Green Christian School admits students of any race, color, national and ethnic origin to all the rights, privileges,
programs and activities generally accorded or made available to students at the school.
It does not discriminate on the basis of race, color, national or ethnic origin in administration of its educational policies, admissions policies, scholarship and loan programs and athletic and other school-administrated programs.