June 8, 1998 Storm Chase
(Culver, Kansas Tornado)
Robert J. Herman
A progressive outbreak of severe weather occurred during the afternoon and evening of June 8, 1998 and early morning hours of June 9, 1998. The first tornado touched down at 16:37 CDT (15:37 CST) 2 miles SE of Buhler, Kansas and the last at 00:01 CDT, June 9,1998 (23:01 CST, June 8, 1998), 2 miles NW of Midland, Arkansas. During the 7 hour 24 minute outbreak 25 tornadoes were reported, 18 - F0, 3 - F1 and 4 - F2.

| | |
| --- | --- |
| Parked at the NE Corner of the intersections of K18/K106 or 7 miles SSW of Minneapolis, Kansas. At this location heavy rain was observed from WSW to NW moving ENE. The graph below shows the observed weather conditions at this location. The top horizontal line is the temperature °F, the line below it is the dew point °F, the third line is the wind speed MPH, and the short horizontal bars indicate the wind direction °Azimuth. At about 16:43:30 CDT the winds begin to back to the north as the meso-cyclone moves to the southwest of this location. Inflow was moderate at around 30 MPH. | |

Parked 1.62 miles E of the intersection of K18/K106 on south side of K18. At this location the Culver tornado was observed. The wind continues to back at this location from northeast to west-southwest.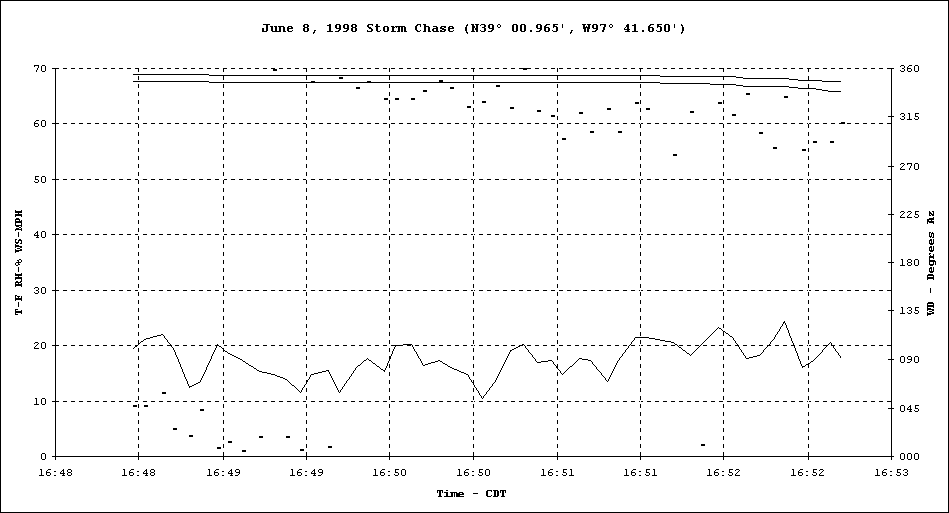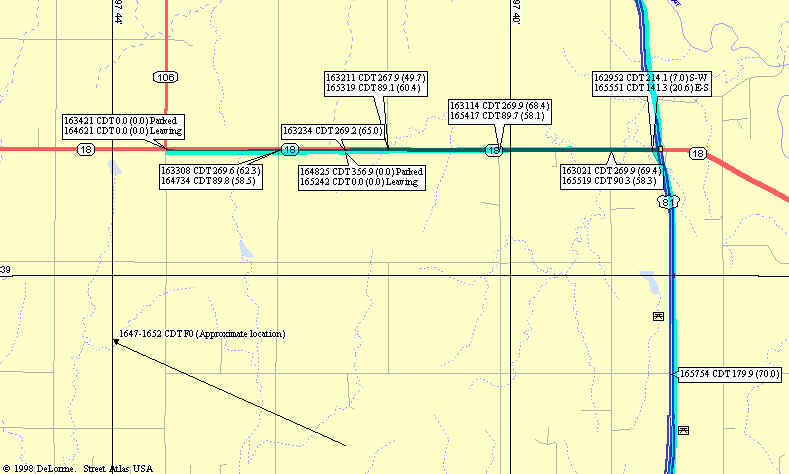 Surface map for 7 AM CDT, June 8, 1998.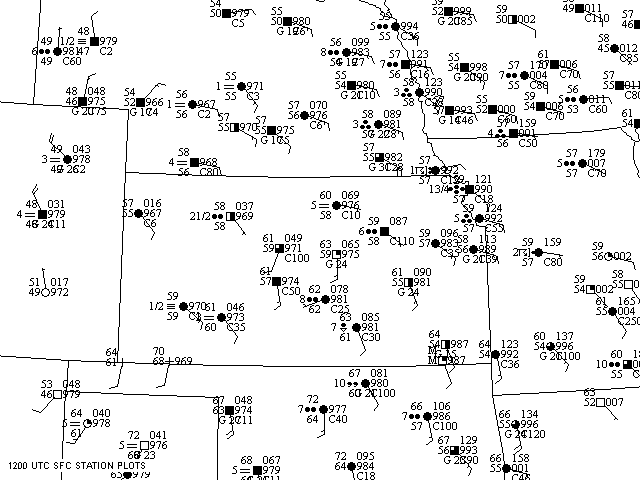 500 Mb Chart for 7 AM CDT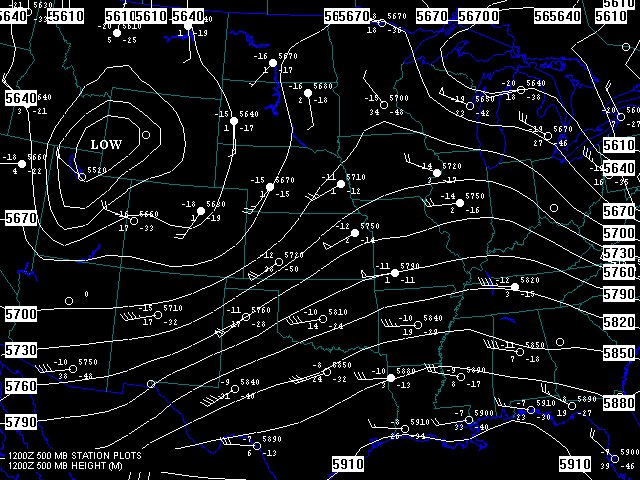 Modified sounding for 37° 30'N, 98° 30'W.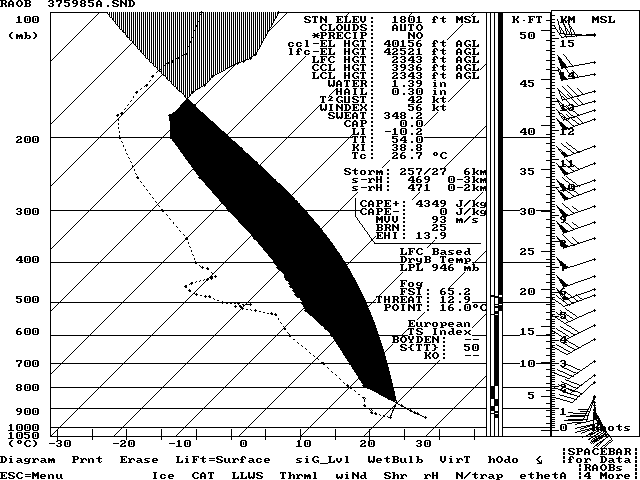 Mesoscale analysis 15Z (10 AM CDT June 8, 1998). Unfortunately I can't take credit for this complicated analysis and I don't know the name of the person who made it.
Locating the outflow boundaries over Eastern Oklahoma was aided by local storm reports. At the location marked with a circled numeral 1 wind damage was reported at 1215Z and at location number 2 a 52 Knot wind gust occurred at 1355Z.

Visible satellite picture 1615 CDT. "Stinger's" can be seen on the SW end of individual supercells.