MEGA INDEX
---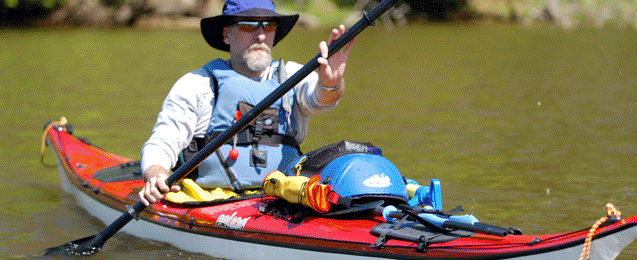 ---
Kansas Paddler's Guide - Vol. 1 - float information on select Rivers and Streams in North Central Kansas
Kansas Paddler's Guide - Vol. 2 - float information on the Kansas River only
Kansas Paddler's Guide - Vol. 3 - float information on whitewater opportunities in Kansas
---
NOAA - Hydrometeorological Prediction Center - This slick little tool develops a computer modeled graphic prediction as to how much rain will likely fall in a given geographical area. This is called a Quantitative Precipitation Forecast. Nice tool to decide where to drive and paddle. (TJH)
---
PADDLER MESSAGE BOARDS & LISTSERV's
"for persons highly obsessed with river running or merely screwing off at work"
---
American Rivers Message Board - a new message board dedicated to river conservation and national river issues
Boater Talk - a diverse whitewater paddler's forum and possibly the most used paddler message board in the USA
C-Forum - this is THE consummate message board for C-1ers
Hoosier Canoe Club Message Board - now I don't want to hear anything about "a bunch of Hoosiers" anymore. ;-)
MWA Message Board - by MWA most excellent webmaster - Andy ("I love weird green kayaks") Kravetz
Northeast Paddler's Message Board - paddling related topics for the area "10 hours from Western Massachusetts, USA"
OWP listerv - by Billy "Fish" Herring - a subscriber listserv. You do an awesome job, "Fish".
PHATEYE - incredible paddler's board and message board center, primarily directed at Western WW.
rec.boats.paddle - "The" ultimate paddler message board (requires USENET newsgroup access). Monster message board. Enjoy all the posts and learn about the world's most useless boat accessory................dreaded sponsons!
SoulBoating.com Message Board - mostly Eastern WW threads. A few famous Eastern boater connections too.
---
GENERAL INDEX:
RIVER PHOTO GALLERY INDEX - A collection of river running/trip photos from the USA to Mexico!
WESTERN RIVER PERMITS INFO - Yampa / Lodore / Grand Canyon / Idaho Rivers / Salt River
---